&nbsp


Here At The Christina Apartments, We Are A Small & Friendly Family Run Establishment.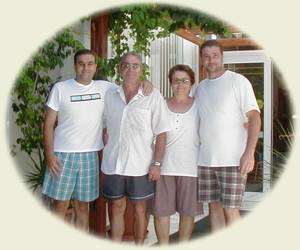 We are Mama Christina, Papa Paraschos, Kostas & Nikos Makris.

We have a small but very friendly & hardworking team of staff, of which include British, for a more direct & understanding liaison with all our mainly British holidaymakers.

We have been open since the Summer Of 1995, and were there after contracted by a U.K. Tour Company, who awarded us consistently with their "Gold Seal" of approval from 1996 (our first season) to date.

Our self-catering complex consists of 30 bedrooms plus, (more are planned for the future).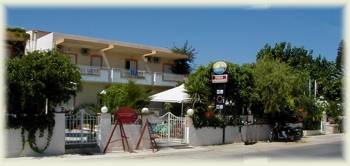 We have 2 buildings, 2 floors high, with an annex containing our latest new additional bedrooms.

We suit families & couples who enjoy the choice of an active or unwinding, lazy holiday. (see our photo album )

If you are looking for a great all round friendly, atmospheric, and memorable holiday, why not come & visit the "Christina Apts" here in Crete on the outskirts of Rethymno Town.




Home · Profile · General Info · Location · Facilities · Activities · Reservation · Local Lingo · Guestbook · Photo Album · Email