&nbsp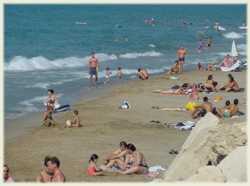 Rethymnon, the third largest town on the island of Crete, has plenty of varying beaches. to enjoy & explore, you can visit both the north & south coast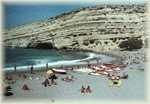 of the island. the town itself is surrounded by breathtaking mountain scenery & walkable gorges.
Rethymno itself is steeped in history dating back to the venetian period, with a 17th century fortress, boasting panoramic views over the town . wander in & out the 'maze like' old streets of rethymno, capturing some famous photo shots of popular painted scenes of budding artists.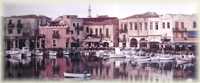 Experience a delicious fresh fish meal at one of the many picturesque taverna's that rest upon the venetian harbour area, choose from lobster to salmon or sample some giant size king prawns and enjoy the atmosphere of greek music playing in the background whilst watching the local fisherman anchor up after a days work at sea, perhaps having caught your dinner.